Universities don't close their doors during the summer vacation. On the contrary, it was always popular among many students all over the world to go to a summer school abroad to train and develop while experiencing a new and exciting learning environment.
Some international students go to summer schools to practice their language skills, some want to learn more about subjects they are interested in, and others want to test how they like a completely new field of interest. Universities often provide different summer course options so that everyone can pick something that will make their summer unforgettable.
What is summer school?
A summer school is a form of education provided by universities and international colleges during the summer vacation, with courses usually lasting one to eight weeks. Students engage in full-time intensive classes related to a chosen subject and have the option to attend extracurricular activities designed to encourage socialisation and stimulate cultural awareness. Summer schools offer courses that may aid students in revising a subject studied during the previous academic year, further exploring a known subject, or discovering a new interest.
Although university summer courses can serve to clarify notions studied during the past academic year, they should not be confused with remedial high-school summer courses, meant for students who have failed a certain subject. University summer courses are enrichment programmes, offering assistance and extra credit to students who seek to advance their knowledge during the summer break.
There are many benefits of enrolling in a summer school this summer. Here are some reasons why you might want to enrol in a summer school in 2023:
Top 12 benefits of summer school abroad
Whether you're focused on your self-improvement, on your academic future, or on your professional career, a summer school course has so much to offer. Here are a few examples of the top benefits of enrolling in a summer school abroad:
1. Increased self-confidence
Successfully completing a summer school course might be a great way to prove that you are a capable, self-reliant individual. Research shows that students coming from lower income families have higher chances of successfully enrolling in a highly rated university after taking an international summer school course. Their short-term experience abroad offers enough insight into a student's life and challenges them to dream higher. Taking a summer course will help you access your true potential, silence your self-doubts and give you the confidence to pursue your dreams.
2. Develop language skills
Summer school courses provide many language development benefits. Choose a course in English or another international language to advance your verbal and written language skills. Learn specific academic terms and develop the vocabulary you need to complete an international education. If you feel up to the challenge, you can also try out introductory courses in a new language. Even if you decide not to choose a language course, most summer schools provide optional language training during your course abroad.
3. Tend to your specific educational needs
If your university does not offer a particular course you might be interested in, summer schools provide plenty of options that will satisfy your thirst for knowledge. Even if you don't really know what you would like to learn, browsing through an extensive list of summer courses might inspire you to try out new study opportunities.
4. Support your university application
Select a summer course that will help you decide if you want to pursue a bachelor's or master's degree in a related subject. This way, you can also upgrade your university application with relevant academic achievements. Consider summer courses designed to prepare you for various university entrance exams. In a highly competitive academic environment, any evidence of interest in the subject matter will prove your commitment to excelling in your academic pursuits.
5. Understand independent learning
During a demanding academic year, students usually focus on cramming as much information as possible into their brains in order to pass their exams. Teachers concentrate more on covering their set targets than encouraging students to discover their potential. A summer school meets these complex needs by placing a heavier emphasis on skill development and stimulating curiosity, creativity and self-reliance.
6. Study in a famous international city
Part of your international learning experience is also about experiencing other cultures. Find summer courses in famous cosmopolitan cities:
Discover impressive architecture, excellent galleries and museums, taste great food and enjoy the nightlife in a highly enriching experience. If these locations don't peak your interest try other places in Iceland, the UK, Ireland, the U.S., the Netherlands, Spain, France, and many more.
7. Improve your grades
One of the most obvious reasons to take a summer course is to increase your exam outcomes. The extra study hours will help strengthen your knowledge of a subject. Innovative and effective learning methods may even give you new ideas about how to approach learning. Gain practical skills, such as learning how to write a critical essay or apply effective techniques to ensure successful exam results.
8. Upgrade to an impressive CV
As any extracurricular activity, a summer school proves your level of commitment to your own development and willingness to go the extra mile. List the skills you gained during summer school and how they helped you perform better in a variety of settings. These advantages will make a positive impression no matter what career path you choose to follow. The extra preparation will likely contribute to better grades and access to better universities.
9. Intensive and interactive learning environment
A summer school provides a focused academic environment with smaller classes and fewer learning hours. Because the duration of the study is limited, teachers usually set very precise study goals. You will immerse yourself in a subject and gain a solid grounding in the subject matter. A higher level of interaction offer you the chance to ask teachers for detailed information and participate in class discussions.
10. Make new friends
The welcoming and highly interactive study environment typical for a summer school is the perfect setting for making a lot of new friends. Start long-lasting relationships by interacting with your classmates and participating in social events. Even shyer students will have an easier time opening up, thanks to the friendly atmosphere, the shared interests of the participants, the small study groups and the acceptance of diversity.
11. Get inspired
While many students may choose a summer programme for very different reasons, some students may simply want to engage in a summer school study to occupy their time during the long summer holiday. Everyone can benefit from a fresh idea, and a summer school is the perfect place to find more than a few.
12. Have lots of fun
Summer schools can also be a very entertaining experience. Innovative class activities are great social icebreakers in addition to other great opportunities to interact with like-minded bright students. Participate in special events, parties and city trips that will make your summer school experience unforgettable.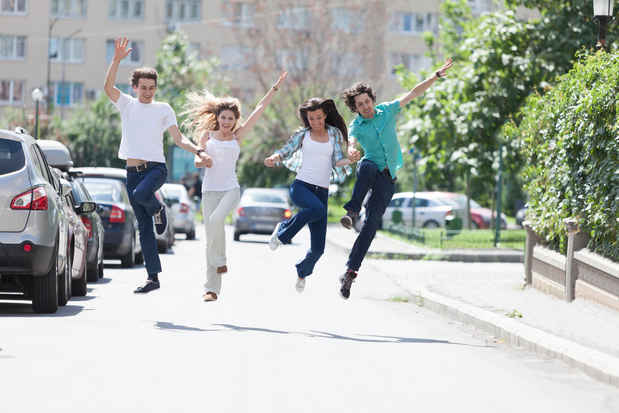 How to find and decide on summer school?
The number of summer schools offered by top universities around the world is growing at a rapid rate, each of them providing a diverse range of courses. Shortcoursesportal.com offers you over 500 various summer courses worldwide. Pick a course that best suits your interests and ambitions. Above, you can see a selection of top summer schools that offer a wide range of study options in summer 2023.
Tuition fees for summer schools usually vary between 0 to a few thousand Euro, depending on the duration, location, and discipline. Keep an eye on early application discounts that may bring the overall price down considerably. Summer school scholarships might also be available in some cases.
Extra events and activities might increase the price of the course, but usually, universities provide different price packages to select from.
The application period for summer schools is typically between April and May each year, but in some cases, applications are open until before the summer school starts. Before you apply make sure you meet the minimum language skills requirements and the visa requirements.